Puss in Boots: The Last Wish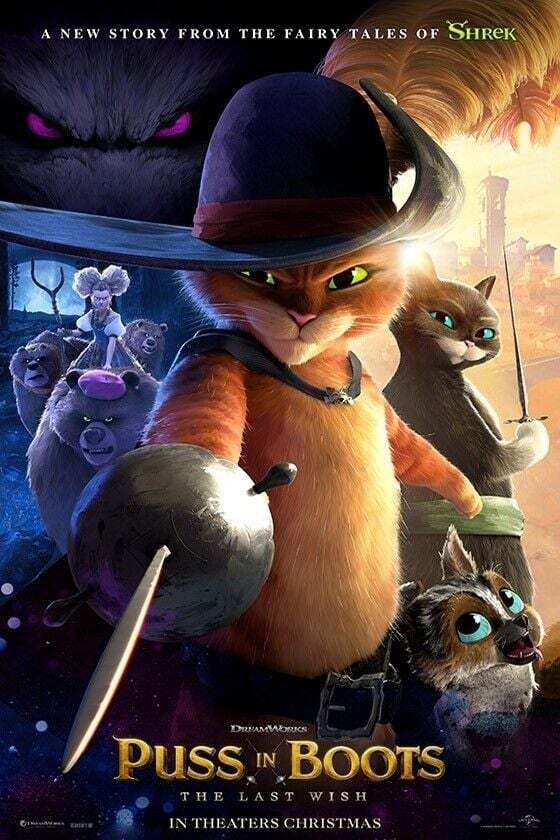 Puss in Boots: The Last Wish
Animation
1h 40m
Puss in Boots Early Access Shows!
Saturday November 26th only
1 show per location at 2pm only
at Airport Cinemas, Lodi Cinemas, Roxy 11 Camarillo & Sierra Vista Cinemas only.

Puss in Boots discovers that his passion for peril and disregard for safety have taken their toll. Puss has burned through eight of his nine lives, though he lost count along the way. Getting those lives back will send Puss in Boots on his grandest quest yet.
director:

Joel Crawford

writer:

Paul Fisher

producer:

Mark Swift

cast:

Antonio Banderas, Salma Hayek, Harvey Guillén, Florence Pugh, John Mulaney
Please select a location & date to view showtimes